DuraCool-A tool for polishing Zirconia
Posted By: Seven Times Read: 33 Comments: 0
The words "material," "metal," "ceramic," and "zirconia" are often found in dental-related tools and products.
Product functionality and application scenarios are important considerations for dentists when deciding which products to use during dental treatment procedures.
For instance. When we talk of polishing, we tend to think about metals, zirconia, and other materials. One of the products used for polishing zirconia is called Dura Cool.
Starting with a medium grit and working your way up to an extremely fine, a series of polishing wheels, cups, or points are used to polish zirconia. The diamond bur scratches the surface of the medium polishing materials, removing the scratches.
And the tool that can be used for polishing zirconia in a dental lab is Dura Cool. We also used to call it diamond stone.
We can begin by gaining an understanding of some of the most basic aspects of it.
It is well-known that diamond stones make excellent polishing implements. They specialize in Zirconia and All-Ceramics at the dental laboratory. A unique feature is that it does not require water cooling because it is heatless.
In addition, a variety of shapes are available, such as a wheel or an inverted cone.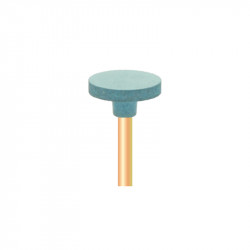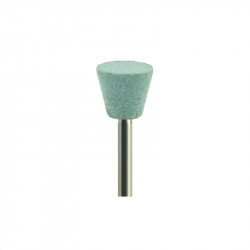 The diamond stones/ Dura Cool in the dentistry lab can be introduced by dividing three points:
1 .Grit
2 .Color
3. Characteristic
Grit
According to the grit, it can be classified as Super Coarse, Medium, Fine, Extra Fine, or Ultra Fine.
Different from the classification in dentistry. In dentistry, it can be divided into Medium, Fine, Extra Fine, and Ultra Fine. And they are different uses.
Medium grit (blue) diamond polisher is for removing ceramic, porcelain, metal, all-ceramic and zirconia.
Fine girt (light grey) diamond polisher is used for smoothing ceramic, porcelain, metal, all-ceramic and zirconia.
Extra Fine grit (yellow) diamond polisher is for high lustre polishing of ceramic, porcelain, metal, all-ceramic and zirconia.
Ultra Fine grit (light pink) diamond polisher is for mirror finishing results on all dental and orthodontic materials, these burs can be used to replace the traditional polishing tools such as brushes, cotton swabs and polishing pastes.
Color
Twin Color and Mono Color can be divided into two categories.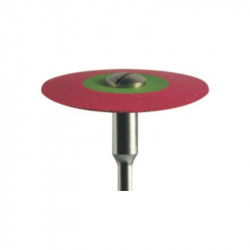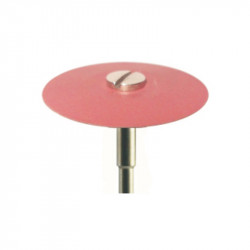 Characteristic
All varieties of ceramics and zirconia can be polished using this unique combination of Pure Diamond particles, Aluminum oxide, Glass, etc.