What is the purpose of a Polishing Brush & Wheel in Bristle, Cotton Cloth?
Posted By: Seven Times Read: 31 Comments: 0
The purpose of this blog is to help you understand the usage of polishing brushes & wheels made of bristle, cotton cloth, as well as how to clean the polishing wheel.
There are numerous types of polishing brushes in the dental laboratory. You can classify the product if you want to have a better understanding of it.
For example, they can be divided into polishing brush wheel shapes with and without shanks based on their shanks. In addition to the wheel shape, bowl and pen shapes are also available.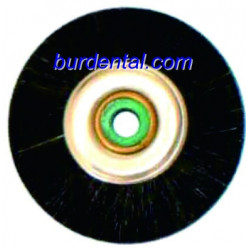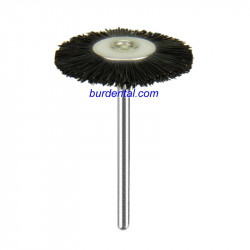 And now we can concentrate on the materials. The polishing brush and wheel can be fashioned from a variety of materials. There is silicon carbide, Al oxide, steel and crimped steel wire, among other materials, as well as various cloths.
As a result, we choose the bristle and cotton fabric material of the polishing brush and wheel from the list to introduce them.
Question one: What are the bristle and cotton cloth polishing brush and wheel?
Material

It is clear from the product's name that they are composed of bristle hair or pure white and yellow cotton fabric.
Appearance
The wheel-shaped product has a hole in the center that may be placed into a suitable shank to start the process. As a result, when choosing a product, please care the inner diameter according to your device.
Thickness and Color
The thickness of the product varies from the thinnest one (1 layer) to the thickest one (4 layers). They also come in a variety of colors. For example, black bristle, white goat hair, white or yellow cloth, and so on.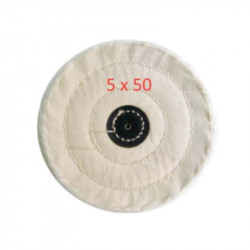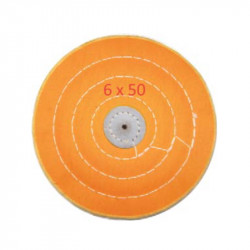 Question two: What is the purpose of the polishing brush & wheel in bristle, cotton cloth?
They are assembled on polishing latch to finish or polish Plaster Moulds, Acrylic, and other materials.
They are suitable for cleaning and polishing denture acrylic, as well as general laboratory polishing operations, due to the Classic, high quality natural bristle brushes.
Aside from these features, other uses include grinding, cleaning, polishing, smoothing, and completing ceramic, metal, jade, jewelry, and so on.
One row of Chungking bristles polishers, for example, is ideal for cleaning the interdental space while the surrounding teeth are protected by the interleaved cotton fabric.
A cotton cloth can be used to absorb moisture or polishing paste.
How should a polishing wheel be cleaned?
A wheel rake with a jagged blade is the best technique to clean your buffing wheel. Start the blade and then offer the buffing wheel the blade side of your wheel rake. Work the wheel rake back and forth across the buffing wheel's face until it appears bright and fluffy again.