R209C Bullet Green Coarse Fast Reducing Dental Acrylic Polishing Bur
Reseller or Bulk orders? We are able to offer wholesale prices, guarantee your good profit or reduce your production costs. Please submit quote form to enjoy our wholesale prices.
Specification
Model: R209C
Color: Green
Grit: Coarse
Cutting Length (mm): 16

Head Diameter (1/10 mm): 60
Head Shape: Bullet
Shank Diameter (mm): 2.35
Shank Type: 11-Straight Handpiece
ISO Number: 658.104.243.534.060

Features
1. Portable and convenient to use.
2. With high-quality processing and long service life.
3. Offer palpable advantages for reducing and smoothing porcelain (ceramic).
4. Work quickly and efficiently on many materials, gold alloys and acrylic.
5. Fit to electric micro motor.
Usages

For fast reducing dental acrylic.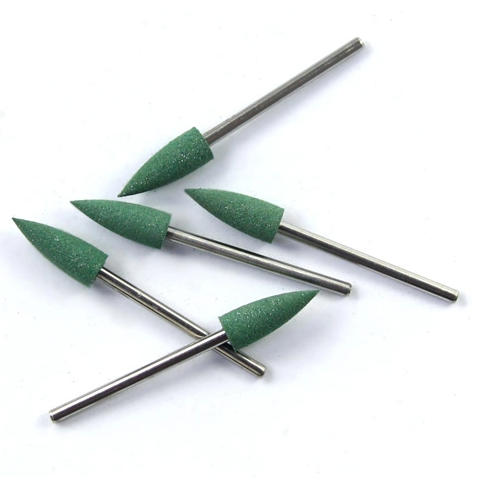 Specifications
Color
Green
Cutting Length (mm)
16
Description
R Series: Used for fast reducing, smoothing, polishing and filishing acrylic base etc.
Grit
Coarse
Head Diameter (1/10 mm)
60
Head Shape
Bullet
ISO Number
658.104.243.534.060
Shank Diameter(mm)
2.35
Shank Type
11-Straight Handpiece
Usage
Fast Reducing Dental acrylic.
Reviews
There are no reviews for this product.