what are the functions of different shapes of burs for jewelry making?
what are the functions of different shapes of burs for jewelry making?
---
There are a wide variety of different shapes of burs. To increase efficiency for jewelry making, you should learn what shapes burs have and what different functions of each shape of bur.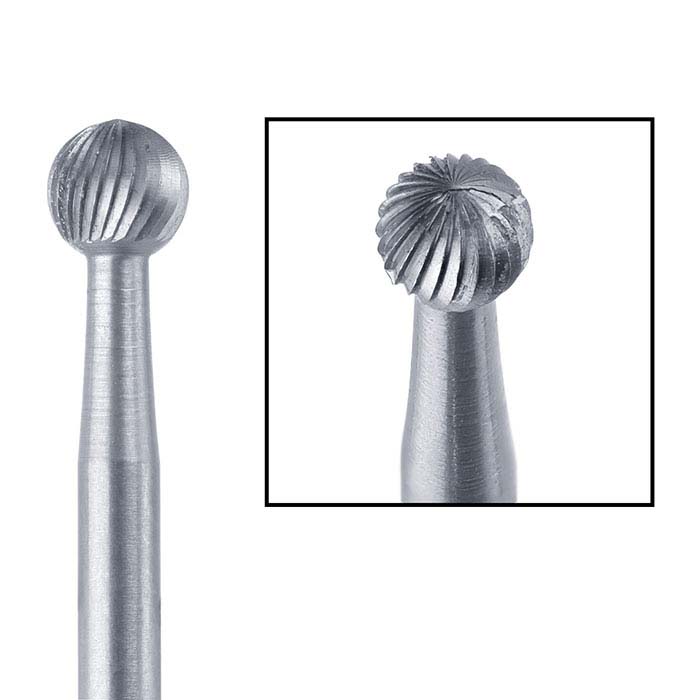 Round Burs (Ball Burs)
Available in the widest range of diameters, round burs can be used at any angle and can easily get into narrow spaces. They're useful for eliminating resin supports and constructions. Drilling, deburring holes, expanding holes, carving recesses for sweat soldering, and refining bezels/seats for stone setting are just a few of the applications.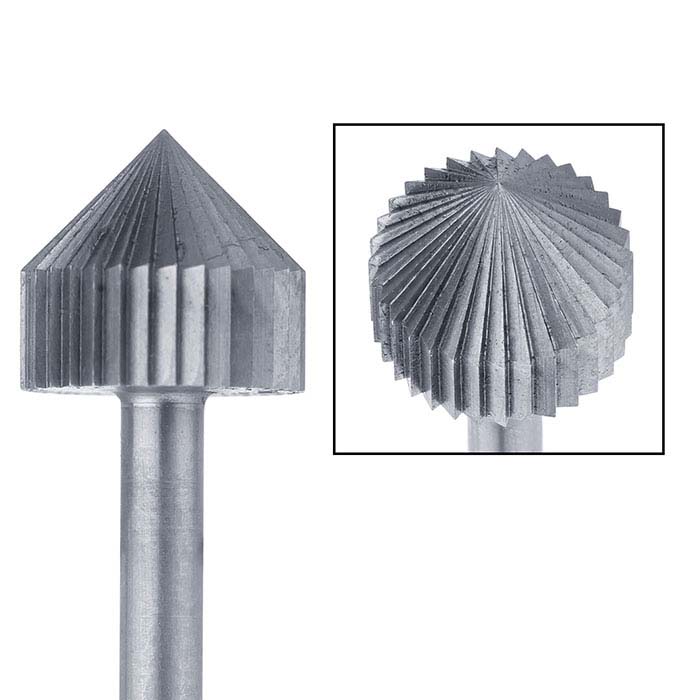 Setting Burs
The setting bur is primarily used to cut seats for tube, bezel, and prong setting, and is less prone to cut too deeply than a hart bur.






Hart Burs
Hart burs are available in angles of 45°, 70°, or 90°, making them ideal for flush setting and cutting seats in prongs; the 45° and 70° angles are particularly useful for cutting channels. Hart burs are a little more versatile than the setting burs because the sides can be used like a flywheel to score lines.






Cone Burs
The conventional cone bur has a straight taper that comes to a point at its tip, making it ideal for tapering holes and cleaning off the reverse surfaces of drilled holes.






Make flat bottomed undercuts, cut tapered slots, and start seats in irregularly shaped bezels; clean inside bezels and channel settings, and for texturing.






Cup Burs
Excellent for rounding and smoothing prongs, posts, wire and rivet heads. These burs have a cross-cut that aids in cutting metal discharge and prevents clogging.





Cylinder Burs
Great for grinding and shaping the inside of ring shanks.






Bud Burs (Flame Bur)
Bud burs and flame burs have a gently curved taper that comes to a point. Similar to a cone bur, they may be used to taper and enlarge holes, relocate holes, and perform a number of stone setting tasks.






Wheel Burs
Wonderful for removing material from a bezel to make room for a cabochon cause wheel burs have cutting flutes on their tops and sides.






Knife-Edge Burs
They're tapered on the top and bottom, making them ideal for scoring lines and removing supports and structures from resins.






Krause Burs
Allows you to enlarge and taper hinge pin holes, reposition drilled holes, remove excess solder from joints, and fine-tune openings in box clasps and other mechanisms.






Cross-Cut Burs
These burs have "teeth" similar to a double cut file. They are quite aggressive and are often used to remove a large amount of material.






Wax Burs
Usually composed of tungsten vanadium, designed with large, widely spaced flutes that prevent clogging.